Tested with GPT 3 & 4 ✔️
Comprehensive ChatGPT Cheatsheet for Digital Marketers
You are using 3% of what ChatGPT can do. Unlock the other 97%.
📝100+ Tasks to Save you time
🕸️1000+ tested prompts for ChatGPT
💬Copy & Paste + Tips
🎁+ Bonus Midjourney pack (1000 prompts, $49 value)
🎁+ 200 Ai Business Ideas
Here's something shocking…
🔥5 hours
👆 This is how much time you are wasting weekly by using ChatGPT improperly. There is a better way.
Marketers comparison chart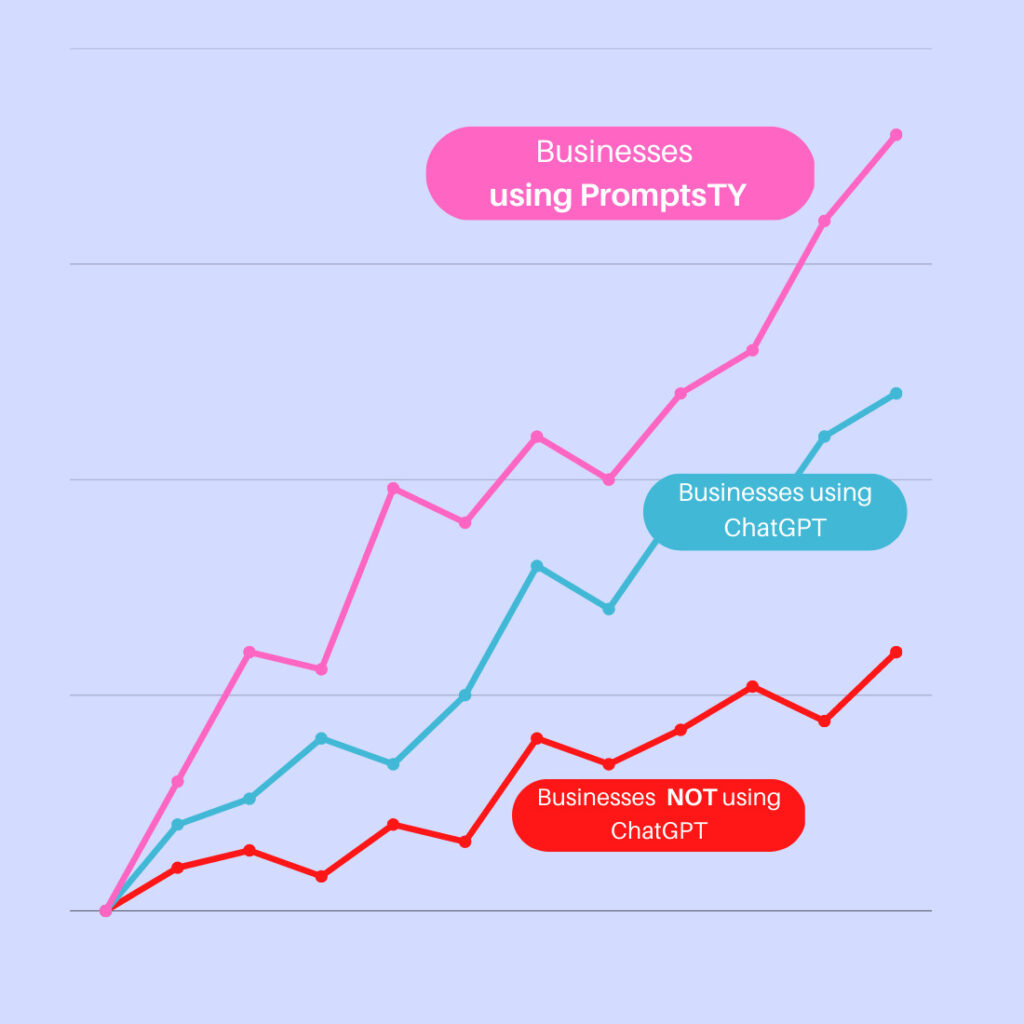 ChatGPT 4 will not replace you. 👎
Marketers that use it properly will.👍
A reality check: on average, if you are using ChatGPT, you are using only 2.8% of its full potential.👇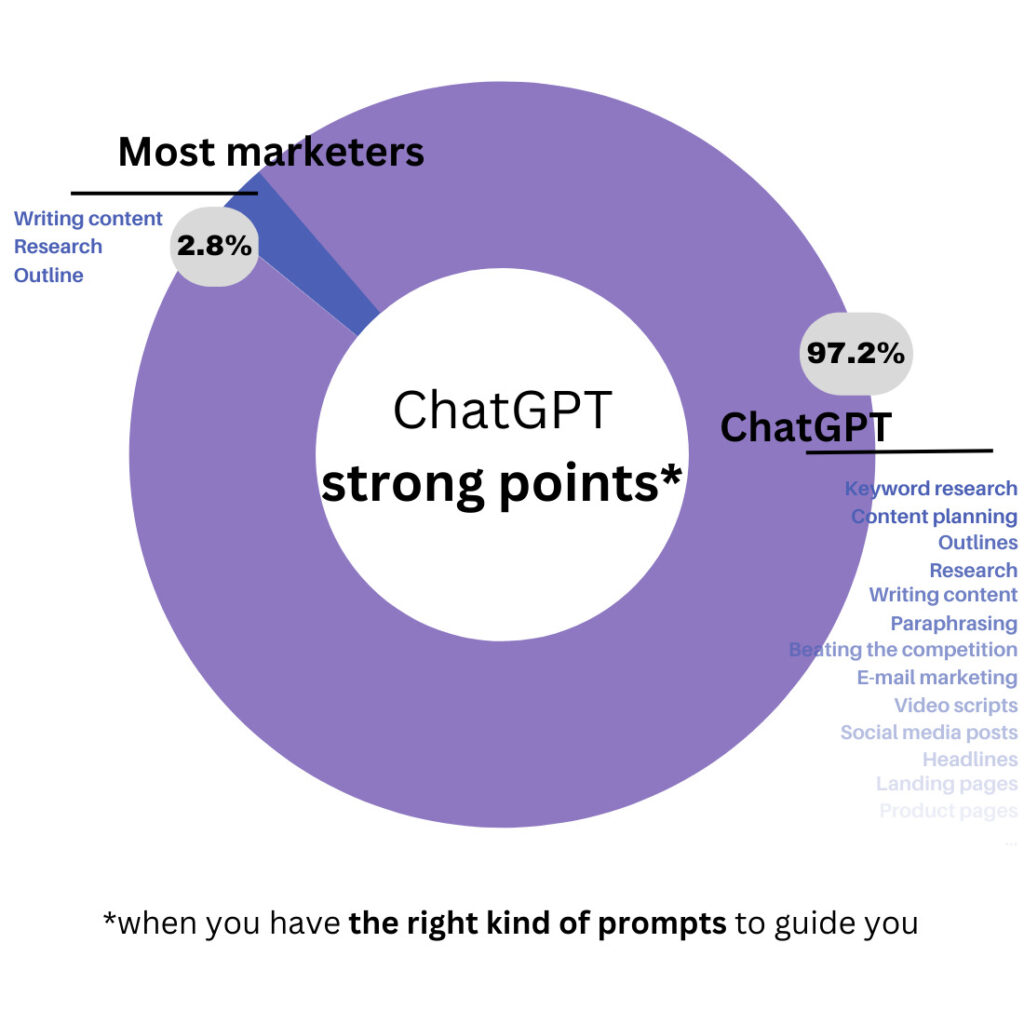 ☝️You get mediocre and repetitive results, but it's not your fault. You simply don't know how ChatGPT works. Yet.
That's why you have to use the correct prompts to unleash 100% of ChatGPT's potential.👇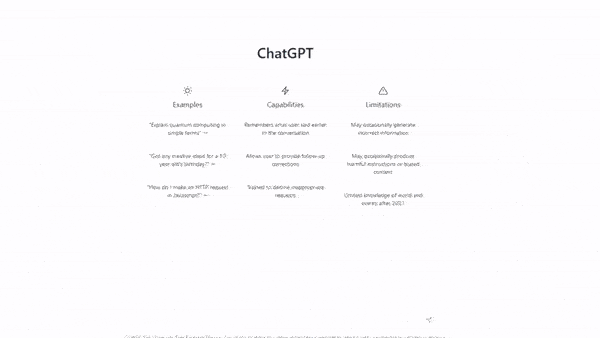 Let's compare bare prompts
with our advanced prompts
Bare prompt👎
Write a blog post on "how to date"
Poor output👎👎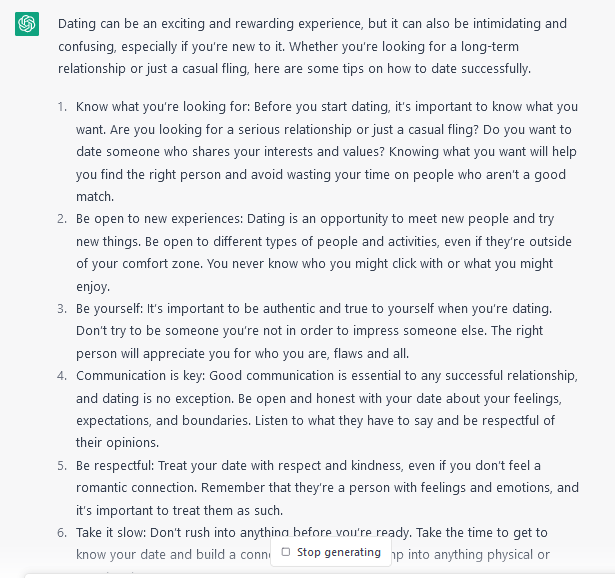 Our prompt👍
Please forget about any previous instructions and communicate solely in the English language. Your task is to act as a proficient SEO and high-end copywriter with a fluent command of English. Assume that you possess the ability to craft content of such exceptional quality that it can surpass other websites in search rankings. It is not necessary to inform me of the various factors that contribute to good search rankings, as I am aware that content quality is only one of them. Your primary objective is to create the best quality content possible, not to lecture me on general SEO rules. I would like you to write a long, fully markdown-formatted article in English, using a formal "we" tone, that can help me outrank the article on that's ranking first on the topic [how to date] in Google search results. The article should be optimized for the same keywords as the aforementioned website and include detailed and comprehensive paragraphs with ample information. If possible, include a diagram in markdown mermaid syntax. Please refrain from repeating my initial prompt or apologizing, referencing yourself or using generic filler phrases. Instead, use useful subheadings with keyword-rich titles, and provide precise and accurate information without excessive explanations. Please deliver all output in English. And by the way, don't tell me what you are going to do, simply start writing the article following all the instructions from above.
Our output🤔
You know what, do us a favor, test it yourself – copy & paste it into ChatGPT.
To sum it up…⚔️
Your prompt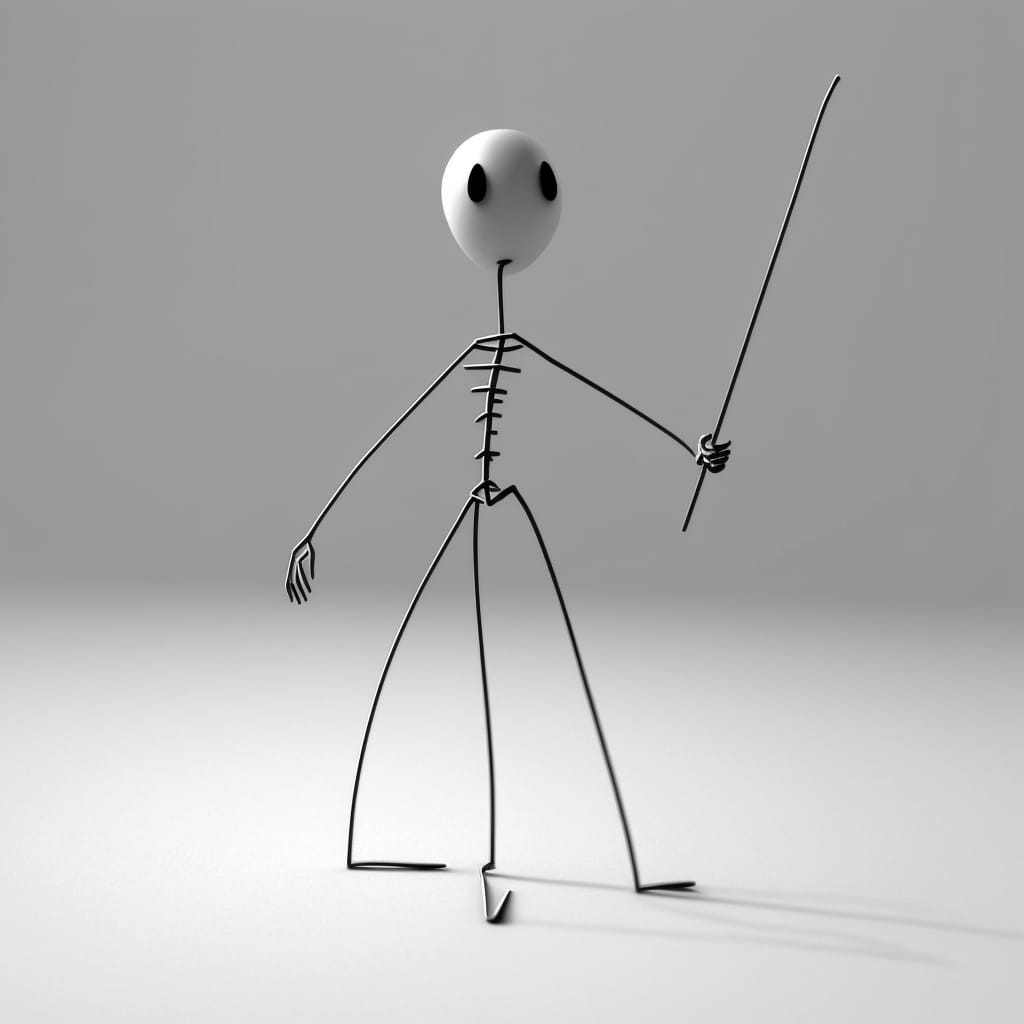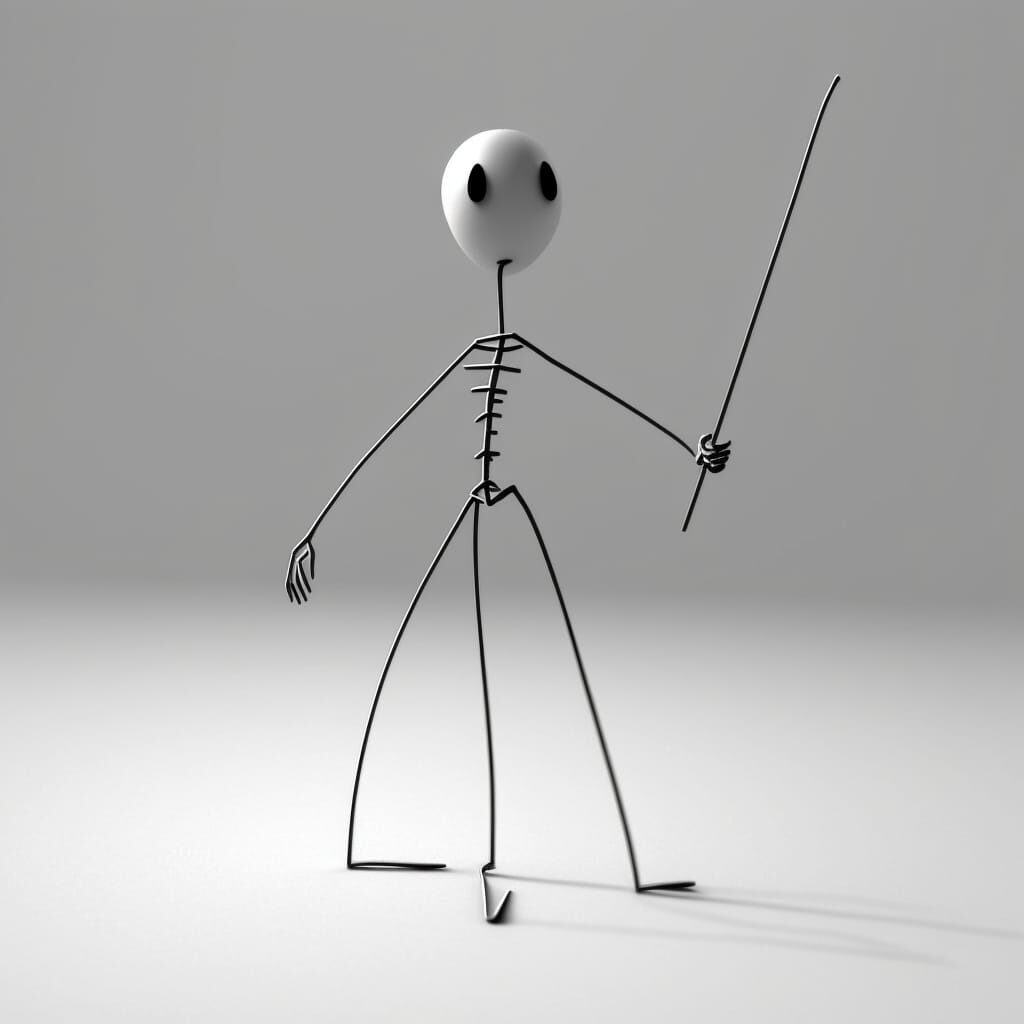 Our prompt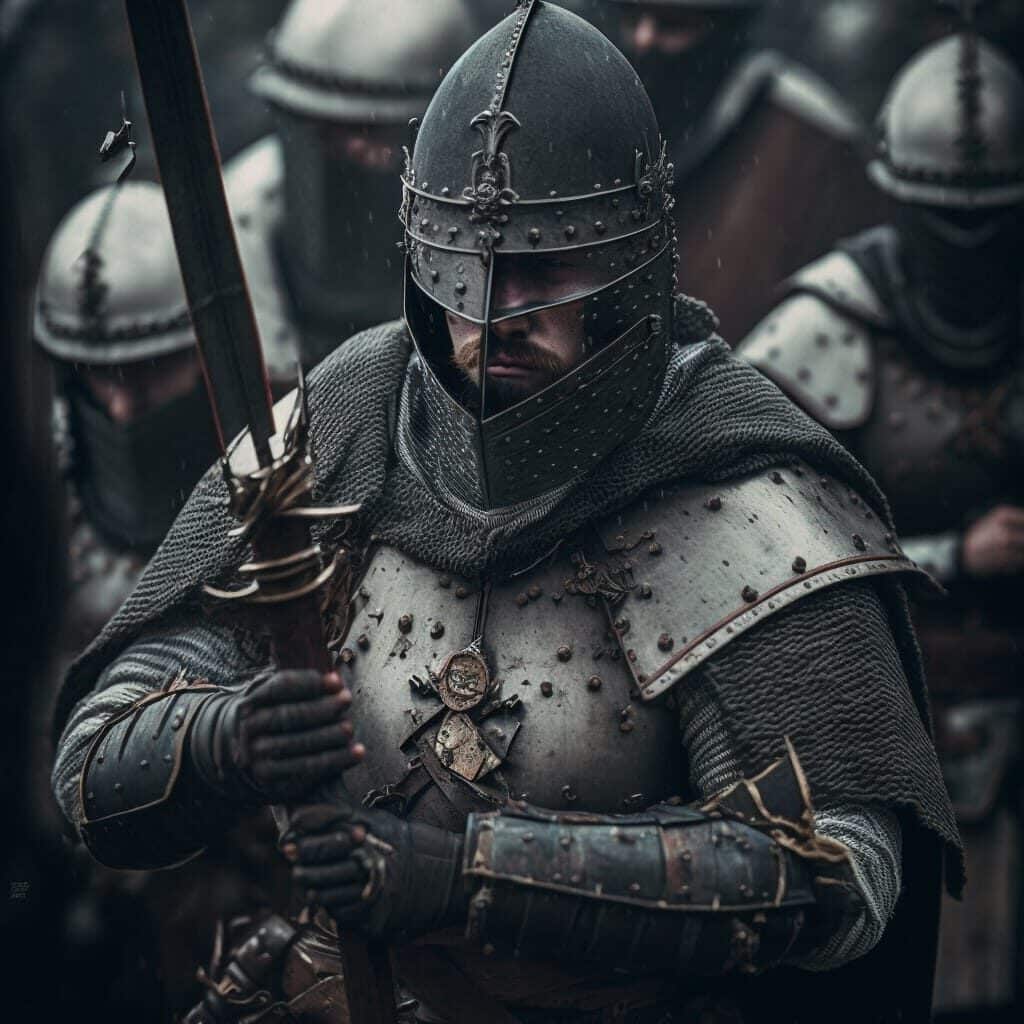 Unleash the ⚡hidden power of ChatGPT 4 ⚡ with our Ultimate Prompts List
How everyone uses ChatGPT:
❌No idea what to ask ChatGPT
❌Using 4-5% of what ChatGPT can do
❌Missing out on a lot of features
❌Repetitive results with vague info
❌Losing time, big time
How we do it:
👍Predefined and tested prompts
👍Planned work with easy tasks for quick results
👍Outputs that blow you away
👍Saving time & money💰
👍Simple copy & paste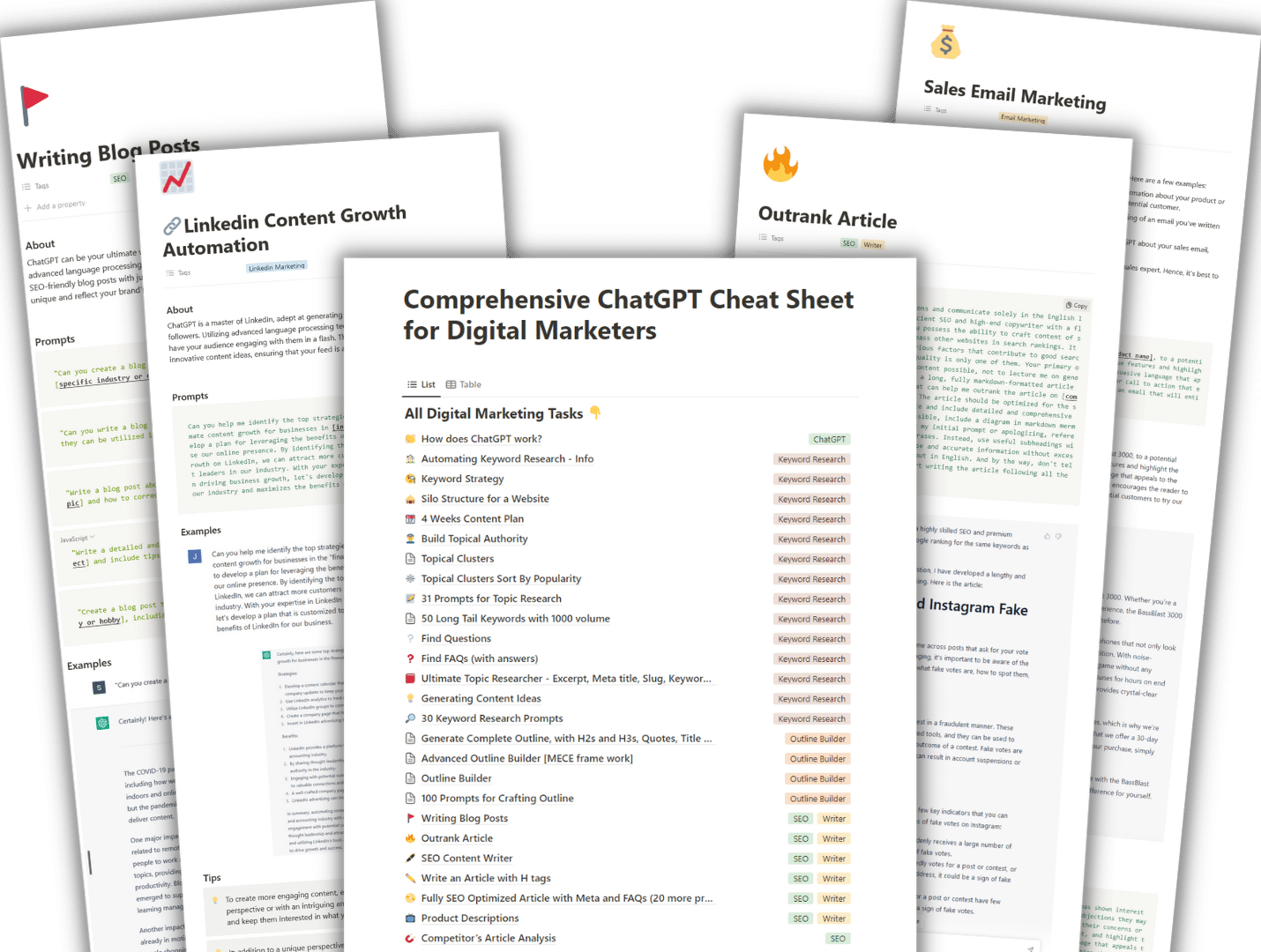 🥱Wake up, and start using ChatGPT 4 properly because others are maximizing it already.
⌛COPY AND PASTE prompts that our marketing team tested and verified.
We guarantee better results.👇
Example prompt!🔥
Here's how.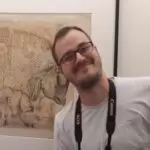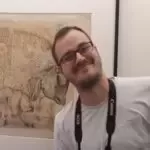 I'm Stefan, the man behind promptsTY and I've got some serious fire for all you marketeers out there!
Marketing has changed, it evolved, and with the introduction of ChatGPT, it's shifted into overdrive!
But 95% of marketers are still stuck in second gear.
They're not asking the right questions, they're not utilizing ChatGPT to its full potential, and they're missing out on the time-saving opportunities that this AI powerhouse can offer.
At promptsTY, we've done the hard work for you. We've spent countless hours researching, testing, and developing the ultimate toolkit of ChatGPT prompts that will take your marketing game to the next level. 🚀
We're talking about a comprehensive checklist that will streamline your work, freeing up time for you to focus on what really matters – creating kickass content and growing your brand!
We're on a mission to change the game, to empower marketers like you with the prompts you need to succeed in this rapidly changing digital landscape. So, if you're ready to level up and if you're ready to join the ChatGPT revolution, let promptsTY be your guide! These are just some things our prompts can do:

…and a lot more!
Our team has created the #1 ChatGPT 4 Marketing Prompt Pack, a comprehensive and effective tool for all your marketing needs.
Get more done in less time with our ChatGPT Marketing Prompt Pack.
With 1000+ copy-and-paste prompts, 99 automation areas, and expert tips, you'll be able to streamline your digital marketing tasks and achieve better results.
Say goodbye to guesswork and hello to efficiency👍. Master ChatGPT.
📝100+ Tasks to Save you time
🕸️1000+ tested prompts for ChatGPT
💬Copy & Paste + Tips
Copy and Paste prompts. Unleash 100% of ChatGPT
It is pretty simple. Just copy and paste our prompts and get what you couldn't with yours.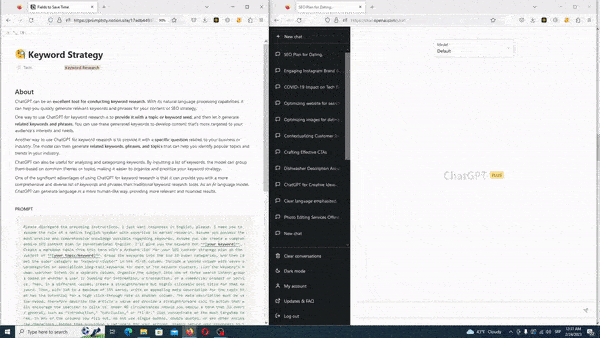 📝100+ Tasks to Save you time
🕸️1000+ tested prompts for ChatGPT
💬Copy & Paste + Tips

+ Bonus Midjourney Prompt Pack
to generate images like these👇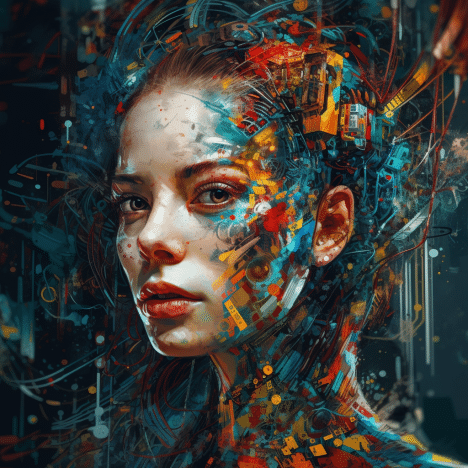 Here's what Mell has to say about PromptsTY Pack. ❤️
🤷Why do most get poor results and not utilize ChatGPT to the fullest?
🤖They don't understand how the autoregressive
language model works
♾️Takes a lot of time to find a bingo prompt
🤐Literally one word away from a disaster output
💡9 out of 10 prompts that you use give average results from ChatGPT. Using the right inputs changes that drastically.
❗This pack gives you exact prompts, tested and written in ChatGPT language that you can Copy & Paste❗
Save time.
Save the nerves.
No hard work.
Not only could you get way better results with the exact copy&paste ChatGPT prompts, but you'll double the time saved.
Click on the button below to get the #1 ChatGPT Prompts Pack now.


😱
Scared of AI replacing you?
People using AI wisely will replace you, not AI.
🤖More and MORE marketers are already using AI. ✔️You still have time to get AHEAD. Because competitors will slowly outcompete you by using ChatGPT exactly how YOU SHOULD.
The industry is changing, and you HAVE to be fast.
Find a way to use ChatGPT to your advantage.
The capability to utilize and leverage AI to one's advantage will be the distinguishing factor for a new generation of marketers.
What to do to stay in the game?
This is how TOP class marketers
manage with AI.👇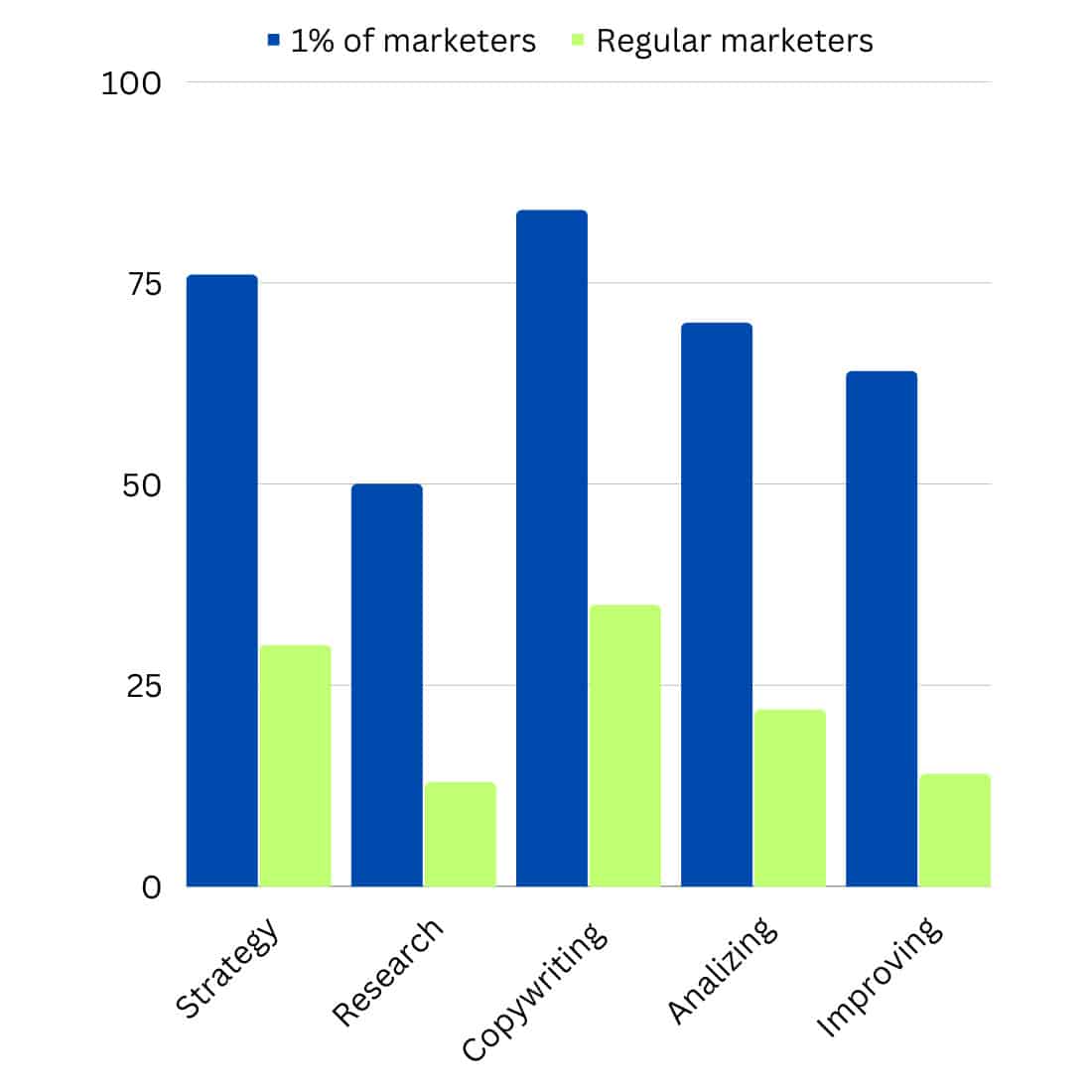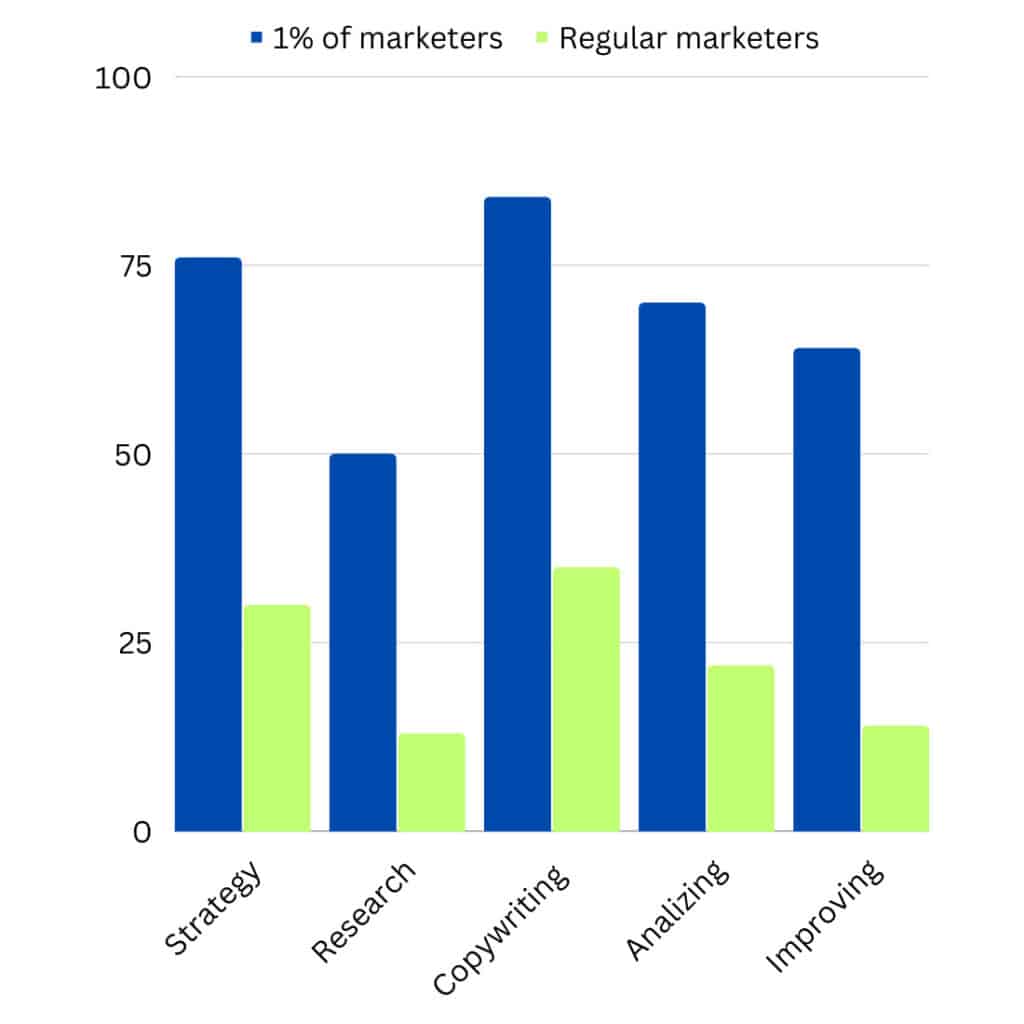 Great marketing minds value time over money.
They let AI do the heavy lifting so they can focus on what really matters – quality work. 💰
By outsourcing menial tasks to AI, they free up precious time to:
🧠 Dive deeper into their customers' minds
💡 Discover untapped strategies
📚 Read timeless advertising books, etc.
That's why a marketer using AI PROPERLY is more effective than you are.
The more time you outsource to AI… ⌛
…the more time you'll have for other tasks.
Be it walking in the park🌳, or closing a $20k deal💰.
Remember, simply using AI won't guarantee success. Because there are literally millions using ChatGPT or other AI in the same way.
To truly succeed, you need to get ahead and start using AI properly, to your advantage.
Wise marketers know this.
They know that it's not about just using ChatGPT.❌ It's about becoming good at using ChatGPT.✔️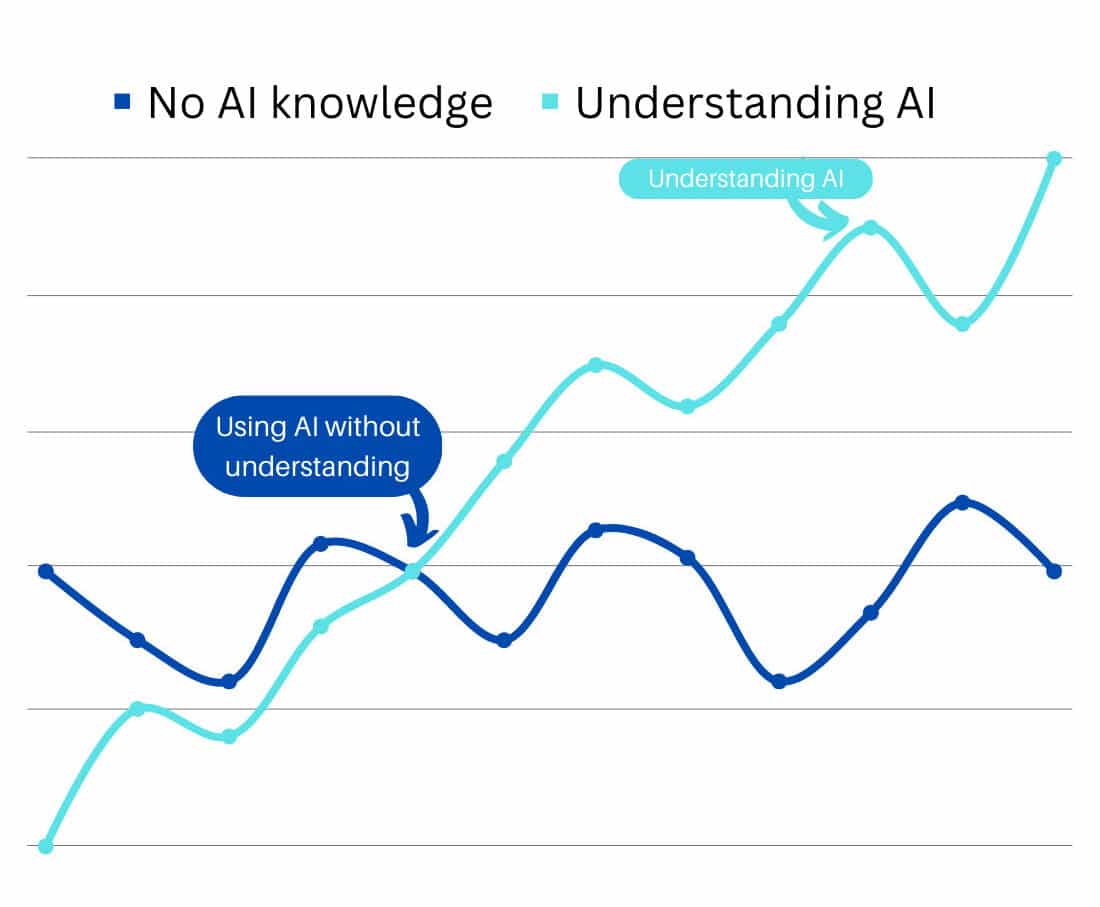 Understanding AI – Performance ratio
☝️This is why using AI means nothing. Everyone is already using it to get AVERAGE results.
To get ahead, you need to get good and manipulate AI to give you better results than it gives to average marketers…
The only way you get ahead, save time & money 👇
Used by the top 1% of marketers,
this ChatGPT prompt pack
will help you:
✔️Save an immense amount of time on repetitive tasks.
✔️Get 1000+ prompts ready to use
✔️Become a master of ChatGPT
Click on the button below to get the #1 ChatGPT Prompts Pack now.

📝100+ Tasks to Save you time
🕸️1000+ tested prompts for ChatGPT
💬Copy & Paste + Tips


Here's what's inside! 👇
Example prompt!🔥
Over 200 Tasks to Automate Your Work
⚙️Tool Mastery
Becoming An Expert In ChatGPT
Top 5 ChatGPT Extensions
General ChatGPT Tips
How ChatGPT Actually Works
Advanced Tricks
💸 Facebook Ads
Rewriting A/B Version Of Winning Creative
Writing A Brief For Video Editor
Brainstorming Unique Marketing Angles
Generating Images That Grab Attention
Research Pains and Desires Of A Buyer Persona In Minutes
⭐️ Influencer Marketing
Writing Pitch to Influencer
Writing Creative Briefs for Influencer
Personalizing Messages For Influencers
Generating Influencer Agreements
Writing Performance Reports
Identifying Trending Topics
📹 YouTube Marketing
Creating YouTube Video Scripts
Automating Growth on YouTube
Writing Video Descriptions
Generating Tags
Generating Titles
🐤 Twitter Marketing
Going Viral On Twitter
Writing Twitter Content
Automating Twitter Growth
Writing Twitter Threads
🕸 SEO
Writing Blog Posts
Generating Content Ideas
Automating Keyword Research
Outranking Articles
Writing blogs with H tags
💰 General Marketing
Analyzing Your Competition
Writing A Proposal For A Potential Client
Crafting Goals, OKRs Based On Your Goal
Researching Competitors
AI Assistant For Spreadsheets
📚 Email Marketing
Writing Email Subject Lines
Writing Sales Emails
Writing Email Newsletters
Building Email Automations
🤝 Linkedin Marketing
Automating Linkedin Content Growth
Writing Linkedin Posts
Generating Linkedin Content Ideas
Building Linkedin Hashtags
B2B Linkedin Growth Automation
🚀 TikTok Marketing
Writing Viral Tiktok Scripts
Creating TikTok Content Ideas
Generating Creative Ideas For TikTok Trends
Offer expires in:
15:00
🔥Get the Biggest Library of Prompts Now🔥
Starter: Ultimate ChatGPT Marketing Pack
+ Midjourney prompt pack
No.2. prompts pack for marketers
Checklist last updated:
Yesterday
Includes:
1,000 prompts.
+ 200 tips
🎁1000+ Midjourney prompts
🎁200 Ai Business Ideas
Save countless hours with exact copy&paste prompts for ChatGPT:
✅Access over 1000 pre-made digital marketing prompts that you can easily use with ChatGPT - Copy & Paste!
✅Automate a variety of marketing tasks, including email marketing, SEO, YouTube marketing, Twitter marketing, TikTok, and more.
✅Exact examples, well-thought and created with precision.
✅Over 100 tasks and 14 fields of digital marketing covered
✅200+ tips on getting better outputs

🏆Promptsty Plus Pack
(9 in 1)
No.1. prompts pack for marketers
395
$77
Lifetime access & Updates daily
Checklist last updated:
Today
Includes:
10,000 prompts.
+ 1 month free Automateed Ai
No. 1. AI tool for marketers
All from Ultimate ChatGPT Marketing Pack
+
✅ Social Media PromptTY Pack (1000+ prompts)
✅ Virtual Assistant PromptsTY Pack (1000+ prompts)
✅ Agency Owners PromptsTY Pack (1000+ prompts)
✅ Sales PromptsTY Pack (1100+ Prompts)
✅ Productivity PromptsTY Pack (1000+ Prompts)
✅ Pack for Startups (1000+ Prompts)
✅ Midjourney Prompts Pack (1000+ Prompts)

🤖Automateed Ai
No.1. Ai TOOL for marketers
starting with
Learn more
Last updated:
Today
Automate:
Content Optimized for Marketers

✅Social network content
✅Blogging
✅Youtube scripts
✅Entire marketing plan
✅Client hunt
✅Email campaigns
✅Improve copy
✅Generate ebook
✅Keyword research
...MUCH MORE!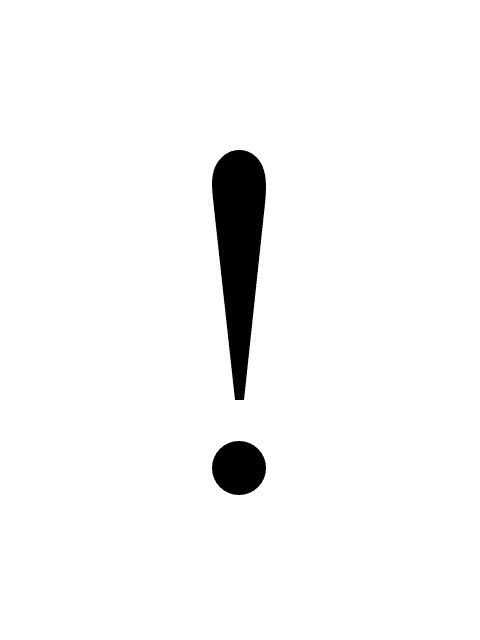 Because prompts are very easy to copy and the information on the other side is highly valuable, the purchase is finite, meaning there is no money back guarantee. We value our product and what you are about to see can't be unseen. There are not just prompts that you are buying, you are buying TRICKS and knowledge that took us years of mistakes and failures in order to compile in this epic prompt bible.
Reviews❤️
Trausti Sigurdson
"It seriously changed my social media game. Instagram, Facebook, TikTok, you name it."
Dawson Charles
"They've got some super advanced stuff that blows my mind."
Kofey Ababio
"I can't believe how much time I've saved since I started using their prompts."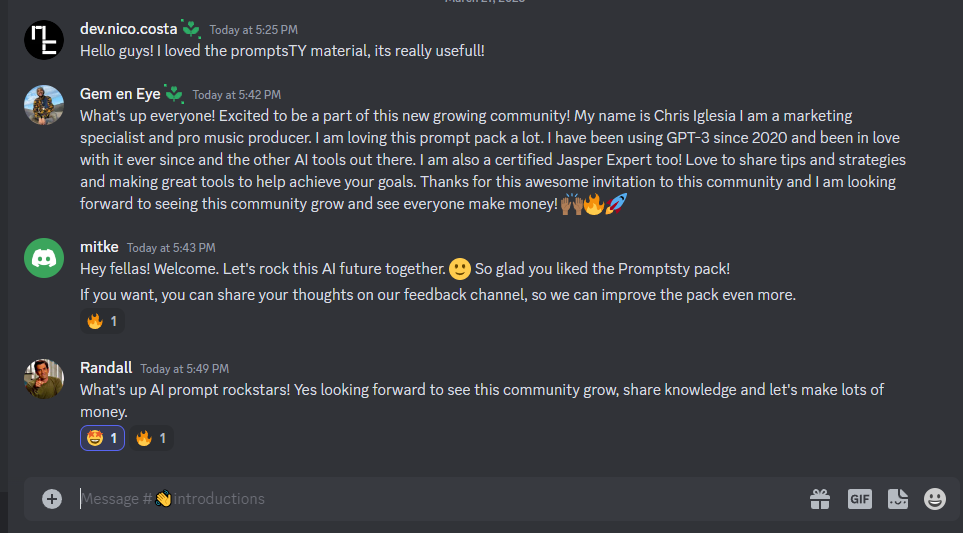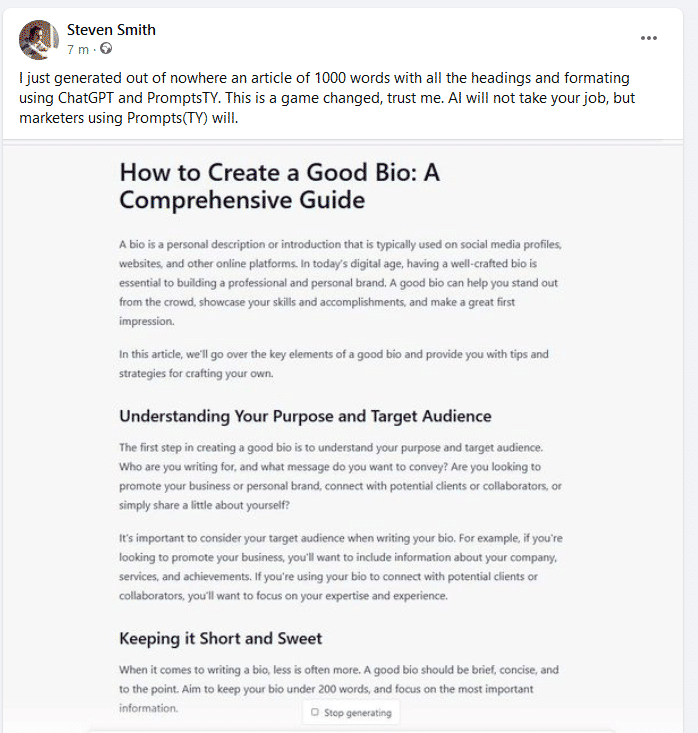 "I just generated a complete keyword strategy with meta
descriptions and topical clusters, whaaat?"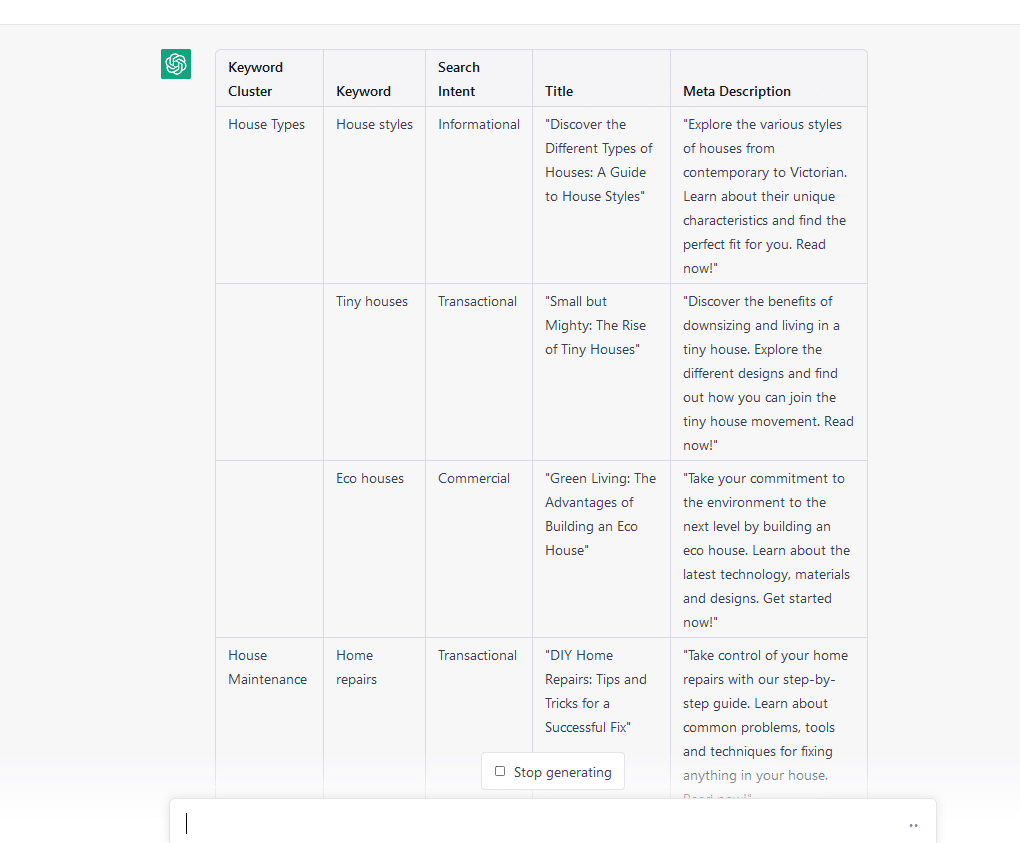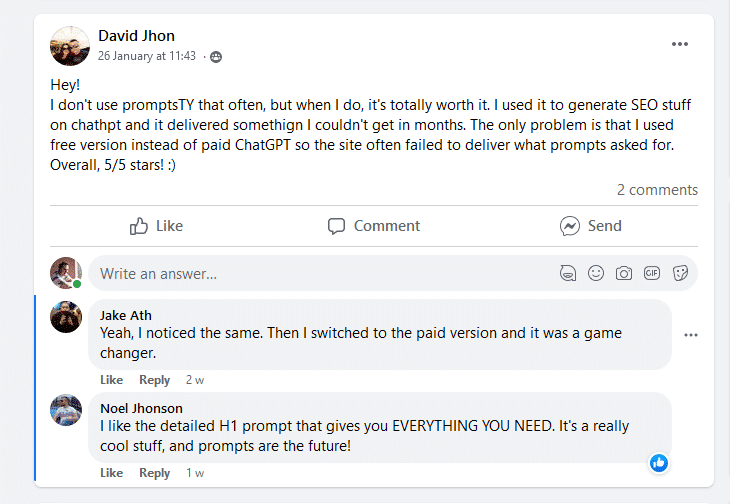 David Hathaway
Co-founder of Content Petit LLC
I am thrilled to share my experience with PromptsTY - the amazing tool that has transformed the way I interact with ChatGPT. As someone who constantly seeks guidance and insights from ChatGPT, I was always searching for ways to ask better prompts and get the best reviews. That's when I stumbled upon PromptsTY, and it has been a game-changer for me. Firstly, the tool is incredibly user-friendly, and it offers a comprehensive checklist of prompts that cover a wide range of topics. From personal growth to career development, relationships to mental health, the prompts are thoughtfully curated to help me get the best possible answers from ChatGPT. The prompts are also organized in a logical and easy-to-navigate format, which makes it effortless to choose the right prompts for the situation.
Gordon
CEO of Pletinum
,
Wow, I am blown away by this ChatGPT Marketing Prompt Pack! I used to struggle to come up with great content using ChatGPT, but with this pack, everything has changed. It's hard to believe how much of a difference it has made. I feel like I have a secret weapon at my disposal now. All I have to do is copy and paste some of the prompts into my workflow, and the results speak for themselves. This pack is a game-changer for anyone who wants to up their digital marketing game. I can't recommend it enough!
Tim Konrad
I have seen an impressive boost in customer engagement and conversions. I am consistently amazed by the results I am able to achieve with this tool and I would highly recommend it to anyone looking to elevate their chatbot game. If you're looking for a way to take your marketing efforts to the next level, I can't recommend PromptsTY enough!
David Jackson
"I recently discovered PromptsTY and I am blown away by the capabilities it provides for marketers looking to harness the power of chatbots like ChatGPT. The advanced prompts feature gives me the ability to create truly personalized and engaging conversations with my audience. The user-friendly interface makes it easy to use, even for someone like me who is not tech-savvy. The results I have seen since incorporating PromptsTY into my marketing strategy have been outstanding. Increased engagement and conversions have been a direct result of the more natural and human-like conversations I am able to have with my target audience. I highly recommend PromptsTY to any marketer looking to take their chatGPT game to the next level."
Jenna Spilberg
Ceo of Utility Group
I simply love Promptsy. It's cheap and saves THOUSANDS of hours. As a really green marketer, I had no idea what questions and commands to use while working with ChatGPT. I never got so nice answers/blogs posts from ChatGPT before.
More questions?🤔
Why use pre-made prompts from promptsTY instead of manually typing questions into ChatGPT?
---
With promptsTY, you can tap into the full potential of ChatGPT and achieve better results. Our prompts have been carefully crafted to produce optimized output, and even the smallest change in wording can greatly affect the outcome.
What can I automate with ChatGPT using promptsTY?
---
Anything from analyzing your competition, to creating goals & OKRs, to writing blog posts, and generating content ideas. Our promptsTY ChatGPT Marketing Pack offers over 99+ actionable tasks and 1000+ prompts for all your digital marketing needs.
Who is the promptsTY ChatGPT Marketing Prompt Pack for?
---
This pack is designed for all digital marketers looking to maximize their impact with AI tools like ChatGPT.
How do I access the promptsTY ChatGPT Marketing Prompt Pack?
---
Once you've purchased the pack, simply click the Download button on the product page, and you'll be able to access the Notion document with the prompts. You can also find an email with the subject "Important: Your order from promptsTY is here" that contains a download link.
What sets the promptsTY ChatGPT Marketing Prompt Pack apart from other resources available?
---
Our pack is unique in that it includes 1000+ prompts and 99+ actionable tasks across 14 different disciplines, making it one of the most comprehensive ChatGPT prompt packs for marketers. Plus, with lifetime updates, we're constantly improving and adding new value to the pack.
Why should I invest time into using the promptsTY ChatGPT Marketing Prompt Pack?
---
That's exactly why we've created this pack – to save you time and streamline your digital marketing efforts. Our prompts are designed to be easy to follow, so you don't have to waste time searching for winning prompts.
Still have questions?
---
Don't hesitate to reach out to us at [email protected] if you have any further questions – we're here to help!
Last Chance for 65% off
✔️Save an immense amount of time on repetitive tasks.
✔️Get 1000+ prompts ready to use
✔️Become a master of ChatGPT
Click on the button below to get the #1 ChatGPT Prompts Pack now.

📝100+ Tasks to Save you time
🕸️1000+ tested prompts for ChatGPT
💬Copy & Paste + Tips